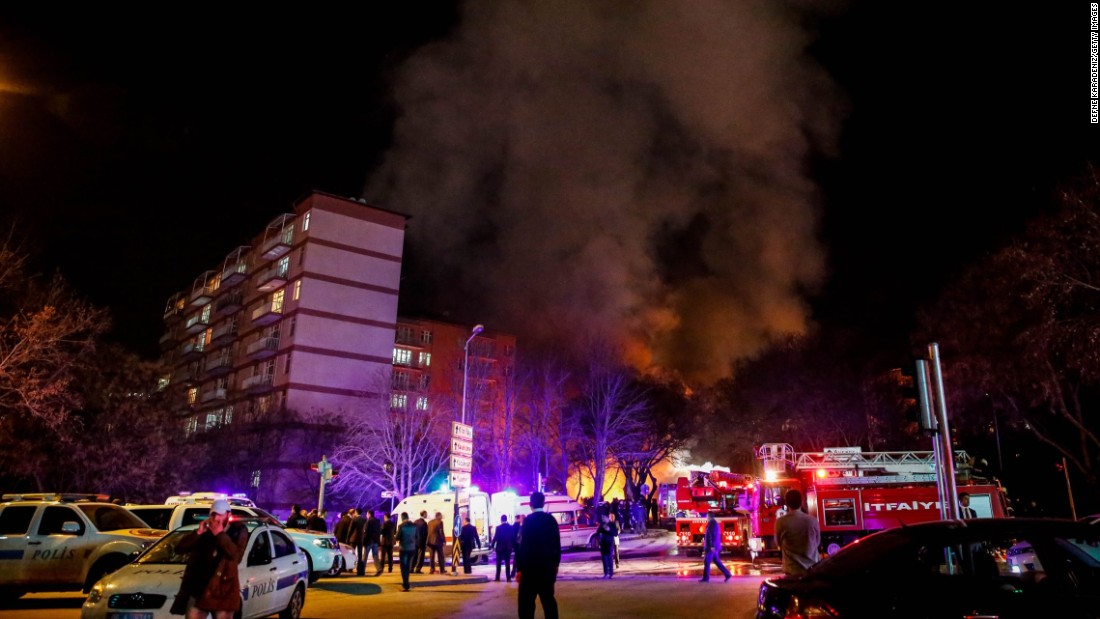 Smoke raises on the site of an explosion in Ankara
(Image: CNN)
A militant Kurdish group named the Kurdistan Freedom Falcons (TAK) has issued a statement on Friday, 19 February, claiming responsibility for the deadly attack carried out in the city of Ankara on Wednesday, 17 February.
The Kurdistan Freedom Falcons is a small and recently created militant group linked to the outlawed Kurdistan Workers' Party (PKK) and is a front for the PKK attacks against the civilians in Turkey, according to the Turkish government.
A deadly explosion occurred on Wednesday, 17 February, in Ankara, when the car, laden with explosives, went off near the military vehicles convoy carrying the military personnel. An explosion took place in the area close to the building of Turkish Parliament and the Headquarters of the Armed Forces. 28 people were killed in an attack and more than 60 people were wounded. 27 of the victims were servicemen and one of the killed was a civilian officer, according to the officials.
The TAK group has issued its statement on Friday which stated that a suicide attack was carried out by one of the group's fighters, and was aimed at attacking the security and armed forces of Turkey. It was also stated that the Ankara attack was carried out in retaliation for "the killing of the vulnerable people" hiding in basements, what occurred during the two months long military operation of Turkish army against the Kurdish militants on the southeast of the country.
The group also identified an attacker as Zinar Raperin, born in 1989 in the Turkish Kurdish-dominated region of Van. The group added Zinar Raperin was involved in the group's activity since 2011.
The TAK group also claimed responsibility for an earlier attack in Istanbul Sabiha Gokcen airport that happened in December 2015 and left one airport worker dead.
Turkish officials in their turn blamed for the Ankara attack the fighters of the Syrian Kurdish People's Protection Units (YPG), which official Turkey considers being a branch of the PKK. The PKK in its turn denies these claims.