The column of Saudi Arabian military forces
(Image: RT)
Saudi Arabia announced on Tuesday, 15 December, formation of a 34-state Muslim military coalition to combat ISIS and terrorist activities in general, according to a joint statement published on Tuesday on Saudi state news agency SPA.
Saudi Arabian Defense Minister, Crown Prince Mohammad bin Salman, declared in his official statement that "currently every Muslim country is fighting terrorist individually, so coordinating efforts is very important", that is why the above mentioned countries with the Muslim majority took a decision to form a broad military coalition and military alliance led by Saudi Arabia, with the joint operations centre based in El-Riyadh to coordinate and support all the joint military operations against ISIS and other terrorist groups and organizations as well.
A long list of Arab, African and Asian countries with the Muslim majority of people were among the members of the newly formed alliance. Saudi Arabia, United Arab Emirates, Qatar, Kuwait, Yemen, Bahrain, Egypt, Jordan and other Arabic countries along with Turkey, Pakistan, Malaysia and Muslim countries based in Asia have joined the coalition. Many African countries suffered from the extremists' terrorist, such as Chad, Nigeria and Somalia are also among the members of the joint military coalition.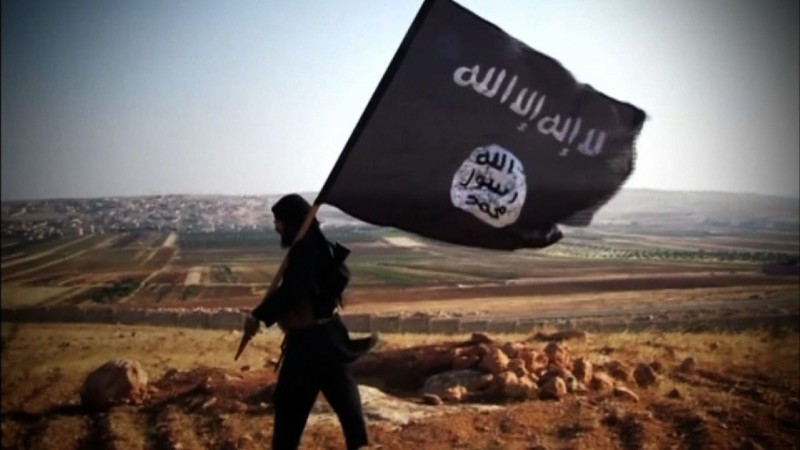 An ISIS fighter with the group's flag
(Image: Egyptian Streets)
It's worth mentioning that Iraq and Syria where ISIS is currently located, controlling the big territories, did not become the members of the Saudi-led coalition. Iran, which is Saudi rival in the fight in Yemen and Syria as well, was also not among the members of the coalition.
The announcement made by Saudi Defense Minister Prince Mohammad bin Salman also cited that "a duty to protect the Islamic nations from the evils of all terrorist groups and organizations whatever their sect and name which wreck death and corruption in earth and aim to terrorize the innocent" led to the formation of a Muslim nation military coalition that will carry out not only the airstrikes in order to target the ISIS facilities in Iraq and Syria, but also ground operations against Daesh and against other terrorist groups and organizations that are active in the participating countries.
Muhammed bin Slaman also said that the countries-members of this coalition will combat not only ISIS but any other terrorist group and that they will cooperate and coordinate their efforts to fight terrorism in Syria, Iraq, Egypt, Libya, Afghanistan and other countries as well.