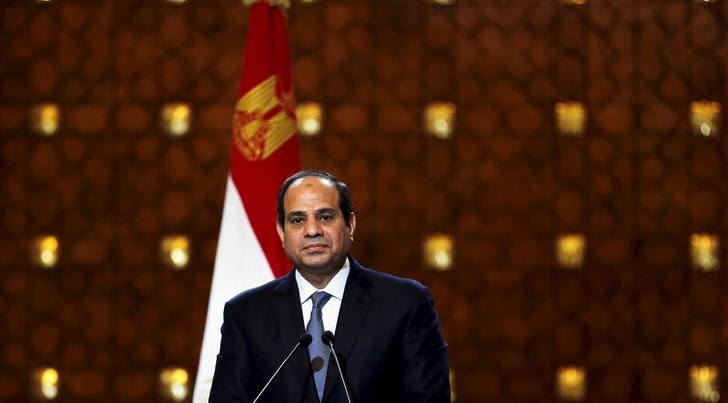 Egyptian President Abdel-Fattah El-Sisi
(Image: Egyptian Streets)
Egyptian Streets - CAIRO: Egyptian President Abdel Fattah Al-Sisi has issued a Presidential decree pardoning 100 prisoners, including Al-Jazeera journalists Mohamed Fadel Fahmy and Baher Mohamed.
The pardons, which coincide with the Muslim holiday of Eid Al-Adha, also include activists who had been arrested for violating the protest law, including Sanaa Seif, Yarra Sallam, Hany Al Gamal and others. Seif, Sallam and 21 others had been sentenced to three years in prison in October 2014 for violating the protest law.
According to state media Al-Ahram, the pardons, which come a day before President Sisi is expected to fly to New York to attend the 70th session of the UN General Assembly, also include those with medical conditions and the elderly.
It remains unclear whether Peter Greste has been pardoned. The Al-Jazeera trio had recently been sentenced to three years in prison by an Egyptian court for operating without a license and supporting a terrorist organisation. Australian journalist Peter Greste, who was deported in January, was sentenced in absentia.
Earlier today, Australian Prime Minister Malcolm Turnbull promised that the Australian government would continue to push Egypt to pardon Greste and his colleagues.
According to a government source, all those pardoned are expected to be released from prison today per orders from President Sisi.