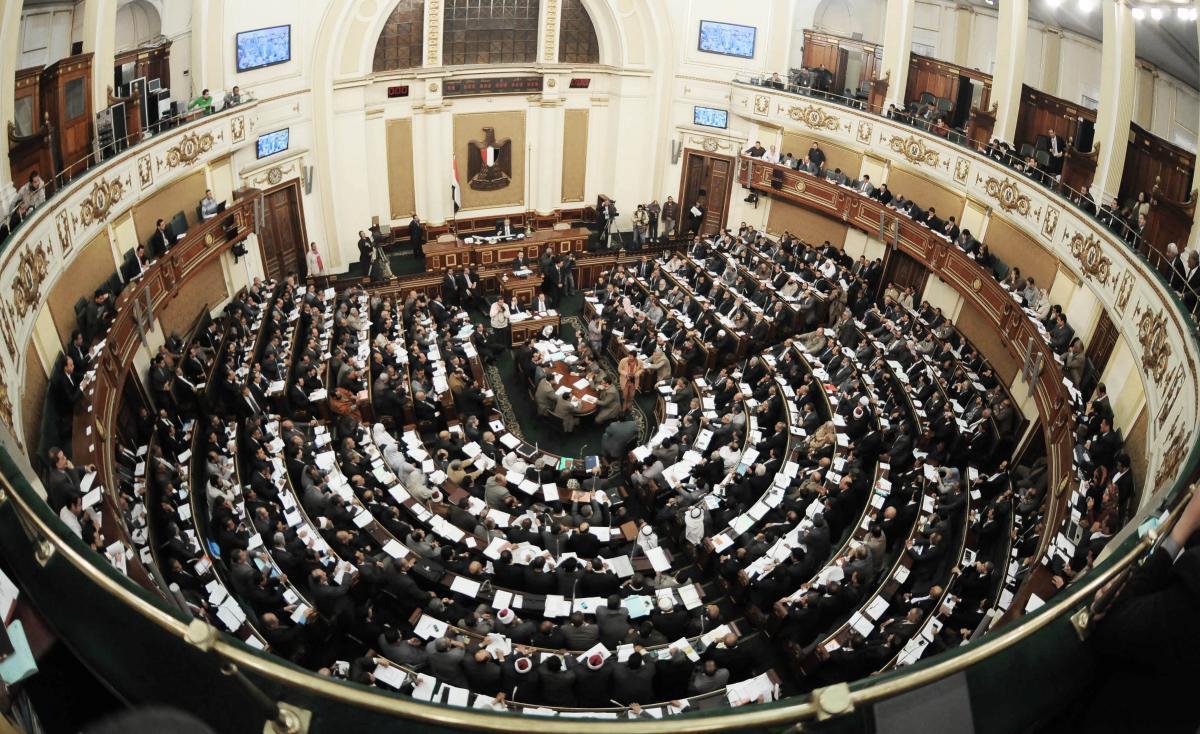 Egyptian Parliament
(Image: Egyptian Streets)
Egypt's Higher Electoral Committee has stated that the preliminary list of candidates for the upcoming parliamentary election in Egypt is expected to be announced on Sunday, 22 February, indicating the beginning of a new phase in Egypt's electoral campaign 2015, when the preparation for the polls will start.
According to the Higher Electoral Committee official spokesperson Omar Marawan number of the parliamentary candidates is expected to reach at least 7,500 – 8,000 members.
Earlier this week HEC took a decision to extend the registration period in Egypt till February 19, 7 p.m. local time, but those candidates who missed the registration timetable due to the medical tests necessary for the election's registration could be able to complete their registration till Saturday, 21 February. Around 3,000 of potential candidates have missed registration since it was closed, according to Omar Marawan.
But the numbers of those registered increased significantly during the next days of registration, and HEC has announced that around 8,000 candidates have managed to complete their registration for the parliamentary polls till the end of February 19 and 20 as well. Among them nearly 6,400 candidates will run as independent MPs, while nearly 1,600 candidates will run on the party lists.
According to the timetable set by HEC parliamentary elections in Egypt will be held in two rounds, and the first round is scheduled for 21 and 22 March, with the campaigning period starting on 28 February and lasting till 20 March.
According to the newly amended electoral law Egypt's new Parliament (House of Representatives) will comprise 567 MPs. 420 MPs will be independent MPs, while 120 will be representatives of the party-lists. Other 27 MPs will be appointed by Egyptian President Abdel Fattah El-Sisi.
As for the party-lists candidates, competition for their 120 will be held in four electoral districts, not in the governorates as it was before. Thus, Egypt was divided into four electoral districts: the first electoral district will include Cairo, East Delta and South Delta (six governorates) and will have 45 seats; the second electoral district will include North Upper Egypt, South Upper Egypt and Middle Upper Egypt (eleven governorates) and will also have 45 seats; the third electoral district will is East Delta (seven governorates) will have 15 seats; and the fourth electoral district, West Delta (three governorates) will also have 15 seats.
As for independent candidates, they will be elected on an independent basis.
According to Omar Marawan two electoral coalition, secular coalition under the banner "For Love of Egypt" and ultra-conservative Salafist Al-Nour Party have successfully registered for the upcoming parliamentary elections. Other party lists including Al-Wafd, Egyptian Front, Social Justice, Call of Egypt, Reawakening of Egypt, Knights of Egypt and others have registered in one or two electoral districts only, but are expected to complete registration till Saturday.
The announcement of the preliminary list of candidates for the upcoming parliamentary elections in Egypt will be made by HEC on Sunday, 22 February. The official announcement will be followed by the three days of the possible appeals, when the candidates who were not allowed to register due to different reasons will be able to file the appeals. According to the HEC information 11 lawsuits were already filed.
It's worth mentioning also that Egypt's High Constitutional Court is still studying the recently amended electoral law and is expected to give its decision over several lawsuits regarding some articles and terms of the new electoral regarding their constitutionality law next week. In case some articles or their paragraphs will be found unconstitutional the electoral laws will be amended.