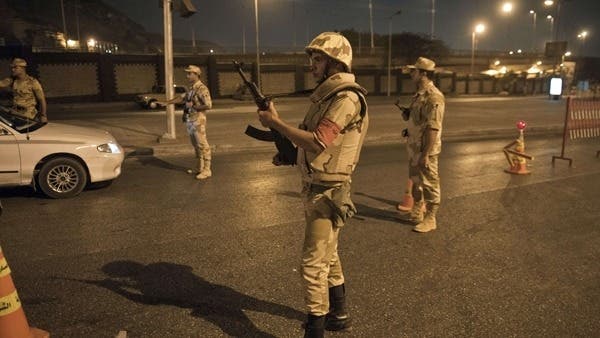 Egypt's soldiers patrolling the streets during the curfew
(Image: Al-Arabiya)
Egypt's Administrative Court has announced on Tuesday, 12 November, that it orders the end of state of emergency in the country. State of emergency was officially lifted in Egypt on Tuesday at 4 p.m., two days earlier than the previously announced by the government date.
The official spokesperson of Egyptian Cabinet, Sherif Shawky, stated the state of emergency was lifted on Tuesday in accordance with the court's ruling.
On Monday state of emergency was lifted in the Southern Sinai (in Sharm El-Sheikh and Red Sea governorates), one of the most popular touristic destinations in Egypt, announced Egyptian minister of tourism.
State of emergency was declared in Egypt in accordance with the Presidential decree issued after the violent dispersal of Mohamed Morsy's sit-ins in Cairo's Rabaa Al-Adaweya and Giza's Nahda Squares on 14 August. Wave of violence and clashes sparked in the country with the numerous attacks of the civilians and their property and security and army personnel and facilities as well. State of emergency was initially declared for one month with the curfew imposed in Cairo and other Egyptian cities.
Later, in September, state of emergency was prolonged for the next two months and was expected to be ended in November.
As for the curfew it remains unknown whether the curfew will be also lifted along with the ending of state of emergency or will remain in power for some period of time. Anyway curfew time was significantly shortened comparing to the initial terms. The curfew extends from 1 a.m. till 5 a.m. every day except of Fridays and holidays which are traditionally the days popular for the mass rallies and demonstrations. The curfew on Fridays and holidays begins at 7 p.m.