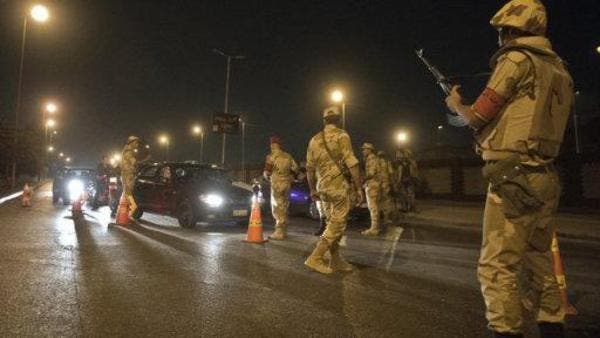 Egypt's army checking the civilians during the curfew
Egypt's Interim President Adly Mansour has declared the state of emergency will be prolonged in the country for another two months, according to his official statement made on Thursday, 12 September.
The state of emergency was originally declared on 14 August, after the wave of violence sparked with the dispersal of pro-Morsy sit-ins, and was expected to be lifted by the end of September. Egypt's Interim President in a recent interview has also stated state of emergency wouldn't be prolonged if the security situation will stabilize and improve in the country.
But the recent events in Egypt have shown the security situation still remains tense.
Thus, the car bombing has been carried out in Cairo on 5 September as Egypt's Interim Minister Mohamed Ibrahim was targeted in an assassination attempt. Ansar Bayt Al-Maqdis, jihadist organization based in Sinai, has claimed responsibility for this terrorist attack accusing Egypt's Interior Ministry and Armed Forces of the violent dispersal of Mohamed Morsy supporters killing hundreds of them. Interior Minister survived the attack, but the bomb explosion has left two people dead and dozens of policemen and civilians injured.
Adly Mansour, Egypt,s Interim President
Meanwhile the situation in Northern Sinai also remains tense with the continuing attacks of the jihadist groups on the military and police facilities. The latest attack occurred on Wednesday near border city of Rafah. Two explosions have left at least 7 people dead and 17 injured.
Thus the situation in Sinai remains difficult and tense despite the massive military operation launched in the region by the Armed Forces and security.
Due to the difficult security situation the state of emergency will continue in Egypt during the next two month, according to the order of Egypt's Interim President.
As for the curfew imposed in several cities including Cairo, Alexandria, Suez, Ismailia, Port Said, Sohag, Northern Sinai, Southern Sinai, Giza, Assiut, Beni Suef and others, it won't be lifted but it is expected to be shortened and will be from 11 p.m. till 5 a.m. due to the beginning of the school year at 21 September. On Friday the curfew starts at 7 p.m.