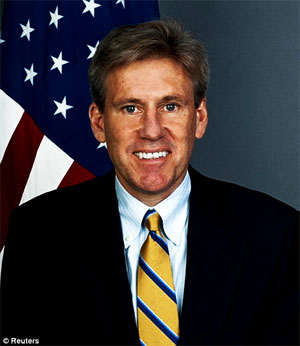 Chrostopher Stevens
John Christopher Stevens was born in April 1960. He was an American diplomat and lawyer and served as US Ambassador in Libya from June 2012. Christopher Stevens was killed on 11 September 2012 in an attack against US Consulate in Libyan Benghazi.
Other three workers of US Embassy were also killed.
May their souls rest in peace.
Condolences to the relatives and friends...