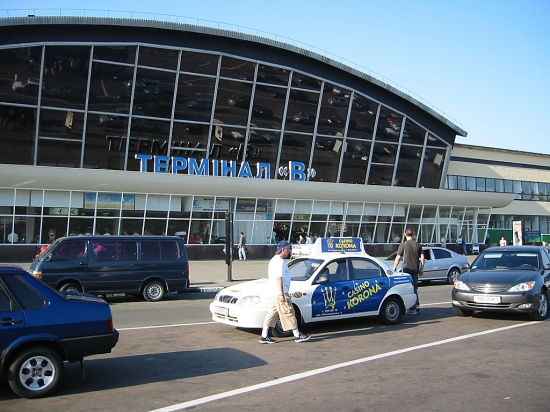 Kyiv International airport Boryspil
Nearly five thousand passengers were evacuated today from Kyiv International Boryspil airport and the arriving planes were delayed due to security measures after the airport authorities and the city's police received the calls from the unknown person reporting about the airport's mining.
The reports were false, and the police stated that the suspected person is already found and arrested.
This person is a Kyiv resident who was born in 1983. According to the police reports he is suffering from mental disorder and is on the books due to his mental health's problems.
Police says he called two times to police with small time intervals and told the same phrase, that the International airport in Boryspil is mined. The calls were made at about 2 p.m. from the public telephone.
According to the press-secretary of Kyiv International airport in Boryspil nearly 3 thousands of people were evacuated from the newly constructed and built International Terminal F, and around 2 thousand people from the Terminals B and C. The Special Forces didn't find anything, so the alarm was false.
The suspected is currently arrested by police. There is already the previous decision of the Court about his compulsory treatment.